It's February, which means Life Happens (formerly the LIFE Foundation) is gearing up once again for their annual "Insure Your Love" campaign. As a Brokerage General Agency that works with agents and producers all over the country, we'd like to do our part! That means making all of their resources available to you.
Life Happens has fantastic resources, including unbiased needs calculators, realLife Stories, and product selector tools available year-round. You can check out the list of resources below. If you need help with non-marketing resources like underwriting or product training, we're here to help! You can always call us at 1-800-823-4852 or click here to email our Brokerage Sales Support team.
Videos
Sending links to or using these videos in social media is a great way to reach out to consumers. Just be sure to credit Life Happens (and don't rebrand them as your own without obtaining a license first). For licensing info, contact Andrea Englert at
[email protected]
Attention-Grabbing Short Videos (under one minute)
You want to grab a consumer's attention, but you only have a few seconds to do it. Nothing accomplishes this better than video! Below, you'll find a half dozen short and to-the-point video clips:
General Videos (about two minutes)
These videos are a bit longer, but still provide a powerful message. Check them out:
realLIFEstories
Nothing hits harder than real life stories. We can talk and tell stories ourselves all we want. But the realization that life insurance is ultra important for families often never arrives until a major life-changing event takes place. A friend or a family member dies suddenly, and the consumer watches as the surviving family struggles. Or worse, it's their family that this nightmare scenario happens to, and now it's too late!
Be sure to check out LifeHappens.org and LifeCatalog.org for more marketing resources. Here are a few of their most popular marketing pieces, directly from the original flyer:
To get the most out of this campaign, you should share this content with your current clients, prospects, and consumers through social media channels. Follow LifeHappens on their social media platforms:
To access and follow the Life Happens "Insure Your Love" Social Media Content Plan, click here.
For the rest of the month, our Tools of the Trade emails will feature other ways you can help your clients insure their loved ones. Topics include different types of trusts that allow clients to leave more money behind, increasing their legacy while decreasing the amount hit by estate taxes.
If you need help with a case or finding the right planning solution, call us at 1-800-823-4852 or click here to email our Brokerage Sales Support team.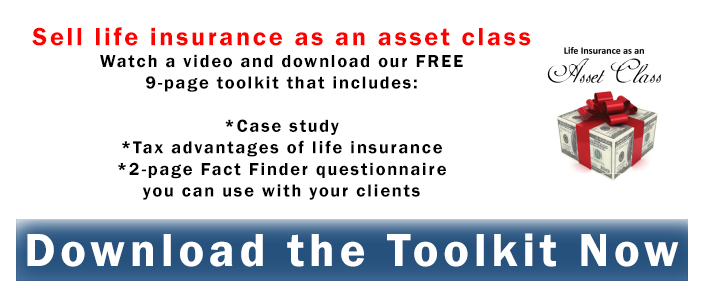 ---