Get the Kit
Our FREE 34-page business planning sales kit includes:
11-page guide to approaching small business owners

6-page advanced discovery guide

2 client profile worksheets

5 pages on buy-sell sales tips

4-page business valuation guide

4 pages on key person coverage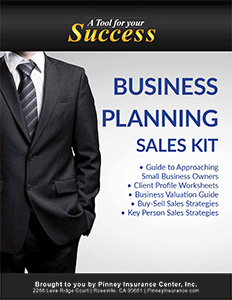 This month, we're focused on helping business owners protect their hard work with proper planning. It's difficult for even successful business owners to step back and think about what will happen when they want to retire, or if they should become disabled. Start mentioning things like "valuation" and "buy-sell" and it's easy to see why many put off making a plan for business continuation.
Let's make it easier for everyone, starting with you. Our sales kit includes strategies, worksheets, client profiles, and basic info on how to prospect and approach business owners. If you're not sure where to start, this month's kit is a great place to begin.
A 2015 TD Bank survey found that 47% of small business owners have no retirement plan. None. The bar is low for advisors who can make a strong case to business owners that taking care of their financial needs should be a priority. You may have already heard objections like these:
"But I need to put every dime toward my business or it might fail."
"Running a business takes so much time and energy that I can't even think about sitting down to go over more paperwork."
Those things are likely all true. But as advisors, it's our job to be the ones thinking ahead. Okay, we think, but what happens if the business fails? Wouldn't it be worse to have no retirement plan in place if that were to happen? Or what if your client gets too sick to work? Does everything they've worked for shut down because they didn't take the time to plan for the what ifs? Responsible business ownership means handling these situations, and it's an order of magnitude easier if your clients make their plans now.
Get the Kit
51% of businesses are owned by people over 50 (U.S. SBA). It's time to think about business continuation strategies.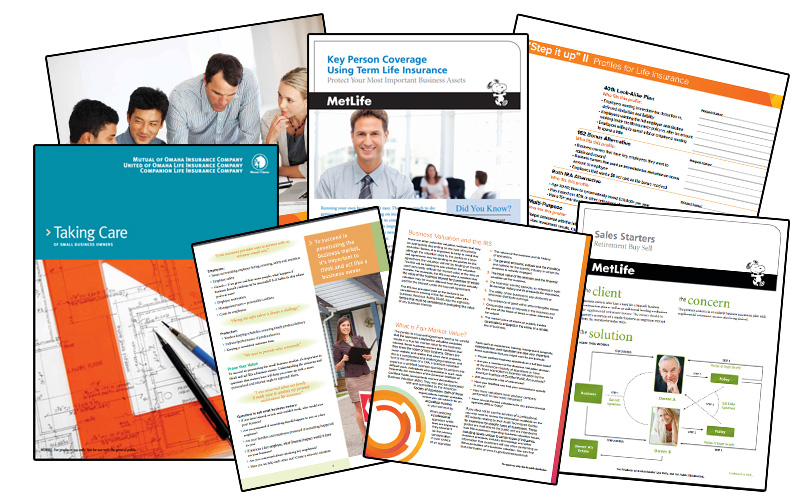 Get the Kit
---