Get the Kit
Our FREE 40-page sales kit includes:
12-Page Producer Guide to using life insurance in retirement planning
10-Page Marketing Guide and checklist, including client profile
12 Pages of Consumer Material including brochure, flyer, and planning worksheet
4 Pages of Case Studies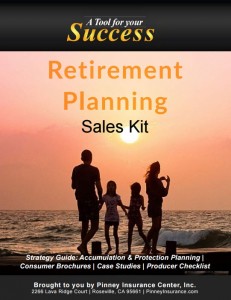 93% of investors lost money in January, according to CNN. Many of them are looking for less volatile places to put their money, including government bonds. Now is the perfect time to take advantage of the headlines and start a conversation about retirement planning. Ask your clients: are you comfortable leaving your money in a volatile stock market…or would you also like to explore options like IUL, which can offer upside participation and downside protection? If they're interested, our sales kit can help you keep the conversation going.
Get the Kit
45% of Americans have no retirement savings. Are your clients part of that statistic?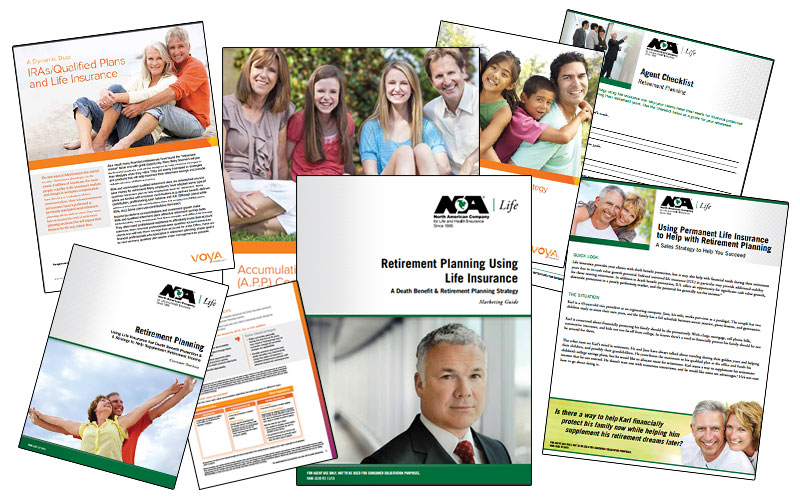 In 2015, the National Association of Government Defined Contribution Administrators chose two words to sum up the state of Americans' retirement funds: NOT READY. Americans seem to agree – only 22% surveyed said they feel confident they'll have enough money during retirement. In fact, the majority of working households with workers nearing retirement (aged 55-64 years) often had one worker with less than one year's income saved.
The biggest challenge your clients face is paying for their own healthcare. Only 1 in 6 employers offers their retirees health care – and there are plenty of expenses Medicare doesn't cover. Over the next two decades, the average 65-year-old couple can expect to fork out up to $220,000 for their health care. Have your clients seen these numbers? They're scary, but they just may convince them that it's time to act.
Download our sales kit and get the talking points you need to start a conversation. We can help with all aspects of case design and advanced planning. Reach us at 1-800-823-4852 and ask to speak to a brokerage director about your clients' retirement planning questions. Let's do this.
Get the Kit
---