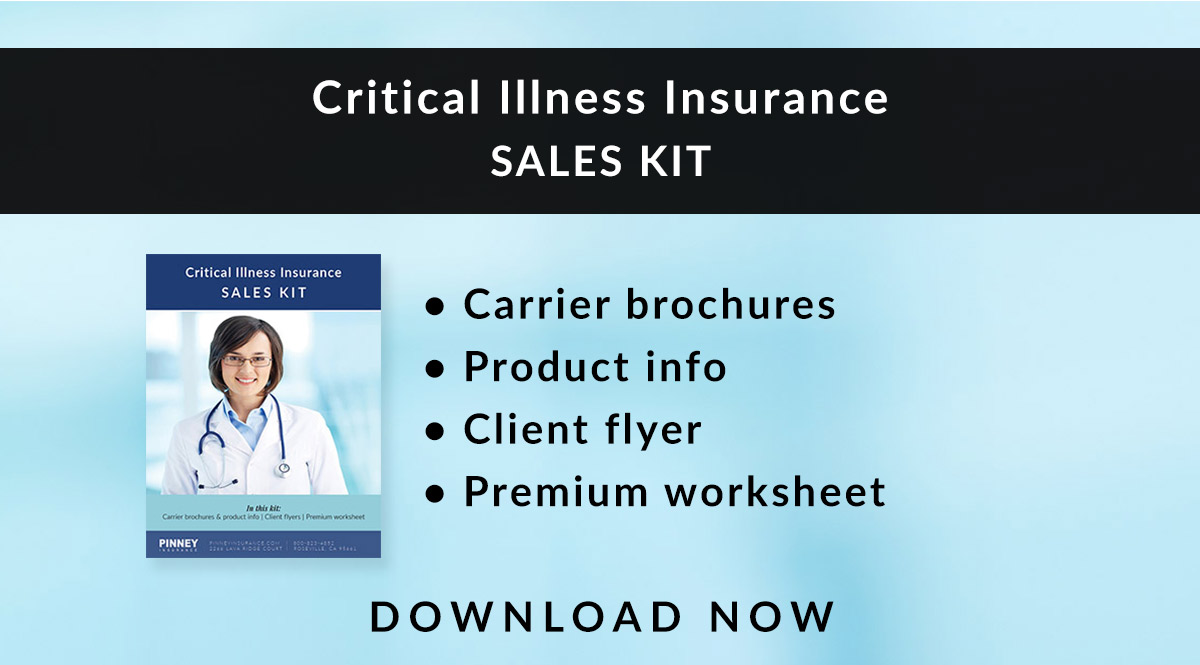 This month, we're talking about critical illness insurance. It's an important financial safeguard the fills gaps left by disability, life, and health insurance.
Our October 2018 sales kit will help you teach your prospects about critical illness insurance. The statistics about the types of illnesses covered are pretty scary. For example, did you know that someone in the United States has a stroke every 40 seconds? Or that every four minutes, someone dies from a stroke? That's according to the CDC's latest published statistics. And according to Cancer.gov, an estimated 1,735,350 new cases of cancer will be diagnosed in 2018. In the United States, some 609,640 people will die from cancer this year. Chances are most of your clients and prospects have either dealt with one of these illnesses, known someone who has, or been a caregiver for someone else battling the illness. It might be a scary topic, but it's also a relatable one.
---
What's in the Kit
In this month's kit, we have 18 pages of resources to help you bring up the topic with your clients. From a premium worksheet to sales ideas and product information, these resources will help you answer most client questions about CI. Feel free to turn to us for more help & answers if you need them.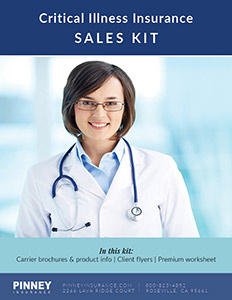 Our FREE 18-page kit includes:
3 pages of sales ideas
3 pages of information about Mutual of Omaha's critical illness product options
2-page AIG brochure on accelerated benefits riders that cover critical and chronic illnesses
4-page Mutual of Omaha CI consumer brochure
1-page CI premium worksheet
3 Assurity sales ideas: preferred life underwriting, high-net worth clients, clients who can't buy DI due to their occupations
Get the Kit
How to Use This Month's Sales Kit
Chances are most of your clients don't know what critical illness insurance is. This means you have to lay some groundwork by educating them, but it also means they'll know you're looking out for their best financial interests.
Medical bills are a leading cause of bankruptcy, especially among seniors. The Kaiser Family Foundation noted that 1 million adults declared bankruptcy due to medical bills in 2015. A whopping 26% of Americans aged 18-64 had problems paying their medical bills. As recently as summer of 2018, they found that 40% of insured adults ages 18-64 received an unexpected medical bill in the past year. Critical illness insurance - which covers dread diseases like cancer, stroke, kidney failure, paralysis, coronary events, and more - could have helped in many cases.
Insureio Subscribers: Use Our Critical Illness Email Campaign
All Insureio subscribers can use October's pre-written marketing campaign. It includes four pre-written emails scheduled for delivery throughout the month. To use it, you'll need to create a report that gathers all the prospects you want to talk to about critical illness. Once you've created the report, you can use it to bulk enroll those contacts in the campaign. Each email tells them just a little bit about critical illness insurance. The default "learn more" link goes to our InsuranceDivision pages, with more information on the topic.

To preview the campaign:
Click Marketing and then Marketing Campaigns from your left-hand navigation menu in Insureio.
Scroll down and click October Newsletter Series, Option 3: Critical Illness (Monthly Focus Topic). You'll see the list of four pre-scheduled emails. Click any email title to preview the template in a new browser tab.
Want to learn more about Insureio marketing campaigns, including how to enroll your clients and prospects? Click here to visit the tutorial in the Insureio Academy.
Download Our October 2018 Sales Kit Now!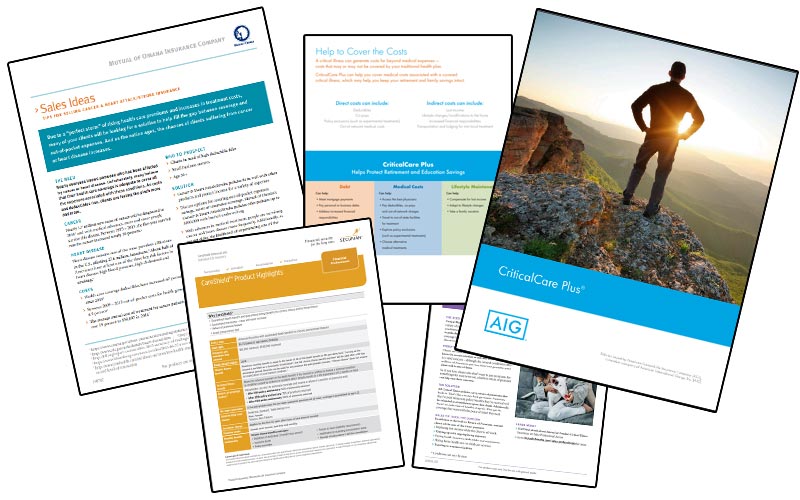 ---