Welcome to 2015! It's a new year, with new goals and new challenges. Some of those challenges include better understanding your clients' needs and pain points, and being more proactive in finding ways to solve them. Social media is a great tool for this. Chances are your clients will be posting about their New Year's resolutions, goals for 2015, and maybe even their financial worries as tax time draws near.
According to a 2014 study out of the University of Scranton, 34% of people who make resolutions vow to better manage their money. In fact, more people resolve to spend less and save more than to learn something new, quit smoking, or spend more time with family!
Life Insurance as an Asset Class
So what does plain old life insurance have to do with your clients' needs? Everything. Whether you have prospects who haven't bought a policy yet or long-term clients whose portfolio deserves a second look, life insurance is more than a necessity - it's an asset.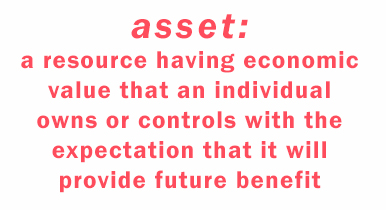 Pitching life insurance as an asset gives you more to talk about. Yes, it protects your client's family and gives them a financial safety net. But are you playing up the tax advantages and retirement benefits, too?
Tax-deferred cash value growth
Cash value withdrawals or policy loans can supplement retirement income or put kids through college
Transfer wealth with an income-tax-free death benefit (and possibly estate-tax-free, too, if structured correctly)
No contribution limits due to income, unlike a Roth IRA
No early distribution penalty for cash value withdrawn before age 59 1/2
January is the time to talk to your clients about smart financial moves they can make to safeguard their retirement and jump-start their family's financial future. From a tax-free death benefit to supplemental retirement income, life insurance provides financial assets that your clients need to be aware of. Here's how to get started:
Click on the picture below to download our "Life Insurance as an Asset Class" tool kit.
Share the consumer brochure with prospects.
Share the benefits of permanent life insurance with clients who have a term policy. Is 2015 the right time for them to add additional coverage or convert an existing policy?
Contact us for illustrations and customized solutions for clients who are interested.
Give us a call at 800-823-4852 and let us help find the financial solutions your clients need. Or click here to email our Brokerage Sales Support team.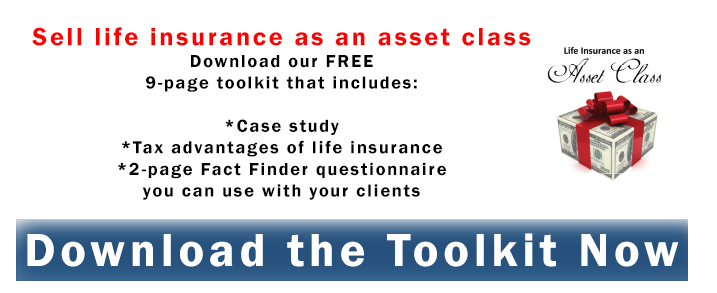 ---