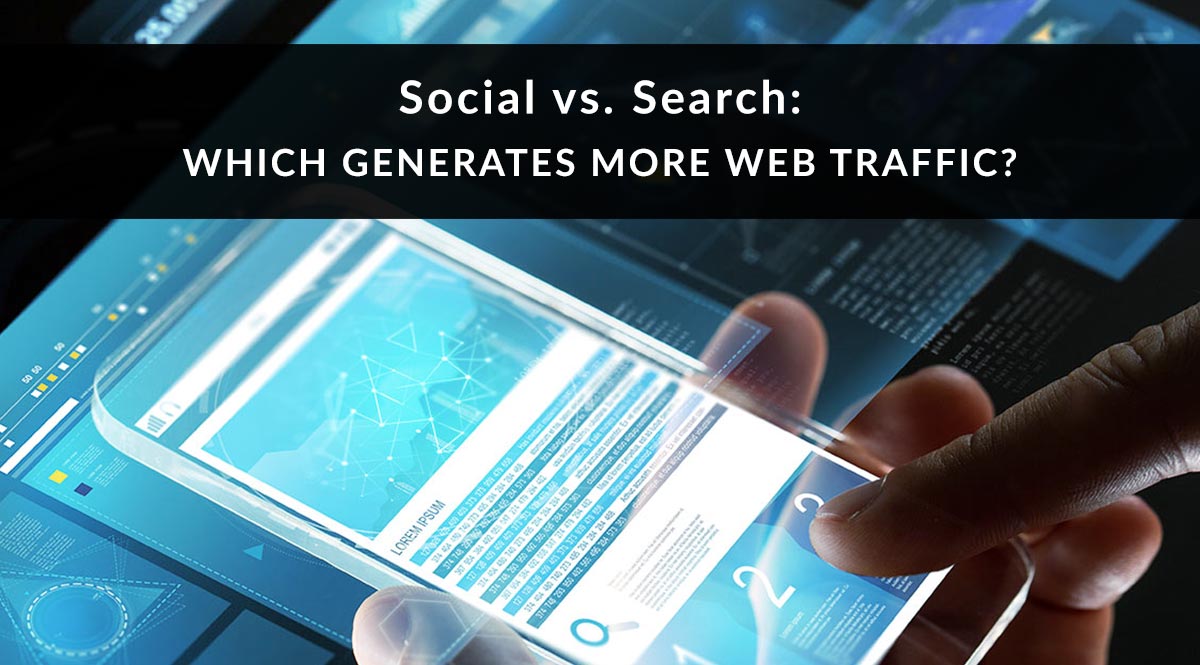 For the past few years, social media has been a fantastic source of traffic and lead generation. But with changes to platform algorithms and Facebook's growing scandal regarding data collection and use, it's time to take a second look at growing organic web traffic.
With looming questions about privacy and data collection still unanswered, more people are reducing the amount of time spent on social media networks. According to a Raymond James survey, 84% of Facebook users are concerned about how Facebook is using their data. At the same time, 48% said they wouldn't cut back on Facebook usage. Is this concern only temporary? Will it hurt Facebook in the long run? We don't know yet.
However, as part of their damage control, Facebook has further reduced the organic reach available to businesses and marketers. For those who do pay-to-play with social media advertising, there are likely more stringent consumer privacy regulations in the pipeline. For those with European customers, those changes are almost here, in the form of the GDPR.
Given the uncertain future of data collection and social media use, there's a growing trend in marketing and SEO: go back to basics and focus on what you can control. In most cases, this means your own website. Instead of relying heavily on social media to distribute your content and bring you traffic, you can go after that traffic yourself.
Social vs. Search: New Data
The renewed focus on SEO isn't just a gut reaction to bad personal experiences on social media.
In 2017, for the first time in three years, search results drove more traffic than social media. This is according to Shareholic's study, which looked at web traffic referred from 400+ million users to 250,000+ sites.
Of course, we have to keep in mind that this shift is happening in part because search engines are getting better at indexing social content. This means users know they can go to Google and see the most relevant results from the organic rankings, Twitter, Facebook, Pinterest, and more. They don't need to search exclusively within those social networks.
This means that, whatever your views on social media as a business tool, you now have a chance to reach more prospects through web searches than you did a few years ago.
Social vs. Search: What to Do Next
How much of your current SEO and social media plan should you change? Chances are you'll only need to make a few tweaks. Here are a few good places to start:
Social Media
If you have an engaged audience, don't abandon them. You've already put in the work to grow this audience—they're with you for the long haul. However, it may be worth taking a poll to ask if they've changed how they use social media in the past six months. If you have evidence that they're spending more social time elsewhere, you may want to make sure they know how to reach you outside of your preferred platform.
If you don't have an engaged audience but want to build one, consider Pinterest and/or Instagram, the two main beneficiaries of Facebook's declining market share. Of course, Facebook owns Instagram, so any backlash against Facebook could eventually land on Instagram, too. But because both networks are visually focused, there's less of a place for the spammy articles and opinion pieces that caused Facebook so much trouble. Instagram recently rolled up a host of upgrades for business users, including the ability to schedule posts via desktop.
If you use paid social advertising, keep an eye on your ROI. It's possible that you may see decreased returns if your target audience spends less time on your chosen platform(s). However, decreased usage could also lead to lower bid costs for Facebook ads, for example. Keep an eye on your click-through rate to make sure your paid ads remain cost-effective.
Content & SEO
Ensure your website is responsive (mobile-friendly). It seems obvious, but this is crucial for the way prospects shop today. According to Google's AdWords blog, mobile search volume surpassed desktop volume in 2015. In 2018, 52.2% of all website traffic comes from mobile phones (Statista). If you put up your website a few years ago with a non-responsive design, now's the time to fix it. If that's not enough incentive, Google confirmed what had long been suspected – they're moving toward only indexing the mobile version of web pages.
Speed up your site. Consumers won't wait more than a few seconds for a site to load. Beginning in July, Google will use site speed as a ranking factor. Use a free testing tool like Pingdom to test your site, then follow their suggestions to improve your speed. Factors that affect loading time include unnecessary code in your design/theme, uncompressed images, and plugins or sharing tools that need to connect with other websites before loading on yours. Aim for a loading time of less than 3 seconds.
Revisit the basics of SEO. Modern SEO is less about keywords and more about making your site easy to use on a smartphone. Is the call to action above the fold? Are buttons big enough? Is it easy to navigate? Do you get straight to the point? Do you provide enough information about the topic? Strip away the bells and whistles of pop-ups and sidebars, and what are you left with? That's what your mobile site visitors sees. Make it count.
That's our quick look at social vs search for web traffic!
Have you noticed a change in your clients' social media usage? How much of your web traffic comes via social media? Tell us in the comments!
---