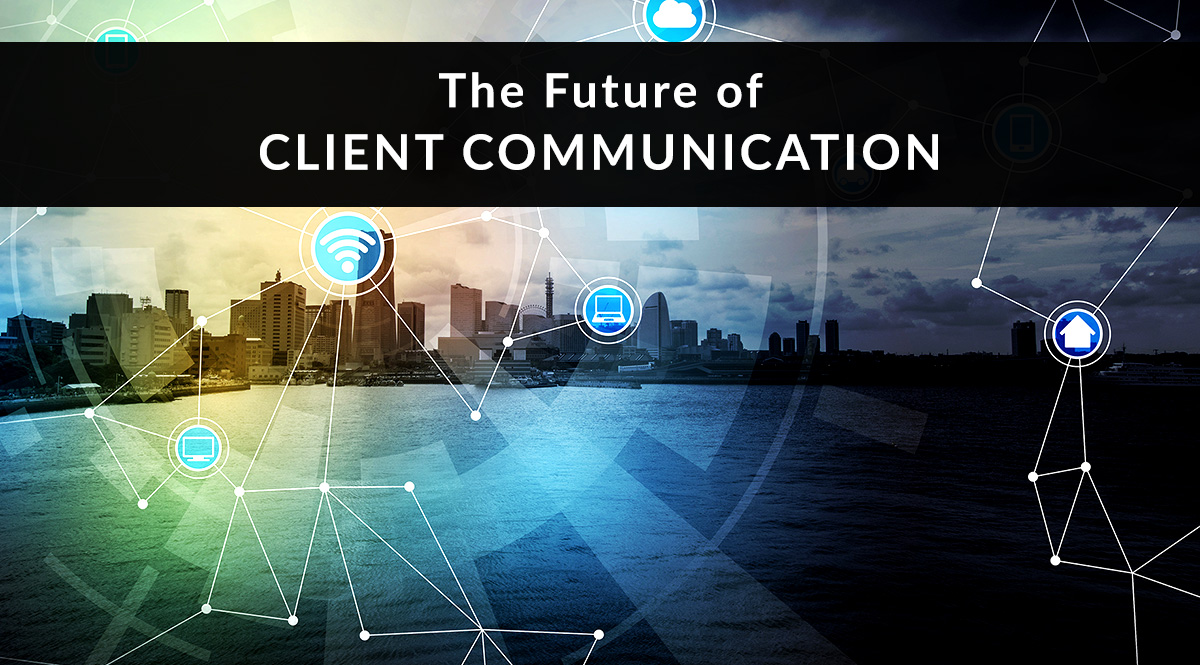 Client communication used to be simple – send a letter, make a phone call, send an email. While you can still do all those things, these technologies will likely be replaced by faster, more visual communication methods in the not-too-distant future.
A 2016 study by LinkedIn and Greenwich Associates found that an advisor's communication technology is more important to high-net-worth individuals than automated investing tools. For all the talk of robo-advisors, what our clients really want is a fast, convenient, and engaging way to interact.
So what's the future of client communication?
Chances are you've already seen it.
Trendwatch: Customer Service
Customer 2.0 is used to efficient, fast, and personalized service.
Efficient. Customers don't always need to speak to a representative - nor do they want to. A full 73% of consumers want to solve their product or service issues on their own, according to an Aspect Software study. The same survey revealed that 1/3 of consumers would rather - we kid you not - "clean a toilet" than speak with a customer service representative. Asa result, more and more vendors are putting help files and videos online, saving the customer's time and the vendor's resources.
Fast. Tweeting to a brand has become to the go-to method to get questions answered – or get a response to a complaint. According to research from Lithium Technologies posted on Search Engine Watch, 70% of Twitter users expect brands to respond to their tweets…and 53% expect that to happen within one hour.
Personalized. Log into a large online retailer like Amazon, Target, or Zappos. With just a few clicks or taps, you can update account information, browse personalized product recommendations, or get reminders for things you need to do or buy.
The problem?
Life insurance doesn't work like that. Underwriting takes time, and no number of tweets can speed that policy through the process. Still, this is the customer service landscape we're working in. As agents, we have to do our best to accommodate our clients and prospects. Asking them to apply a different standard to us isn't realistic...nor is it profitable. Increasing your customer retention rate by just 2% saves as much as a 10% reduction in operating costs.

So how can we apply these methods and lessons to the life insurance industry?
The good news is that we're all consumers ourselves. The next time you buy something online, think about the communication involved:
Did the vendor email you?
Did the vendor text you?
Were there follow-up offers for related products?
Were there self-service options offered, like FAQ pages or help videos?
By paying more attention to the way we engage with brands, we can learn what our consumers expect and how to deliver on those expectations.
The Future Is…Texting
Okay, so this isn't really the future. Agents are already using text messages to communicate with clients quickly and easily. Here are just a few stats that show why this is an idea whose time has come:
Texting is the most-used app on a smartphone, used by 97% of smartphone owners (Pew Internet).
In 2011, 31% of American smartphone users said they would rather receive a text than a call (Pew Internet).
Customers who receive business-related texts from companies report higher satisfaction with that company's service – texts earn 90% satisfaction ratings, while phone calls earned a 77% (CFI Group).
Many agents worry about FINRA rules with regard to texting. The law wants to make sure you have a way to supervise and track texts. It's easiest to do this when you map out a company-wide strategy beforehand, specifying how and when your agents may text clients and what they need to do to document the process. There are companies that specialize in mobile compliance specifically for insurance companies, if you need guidance.
Your first step will be to standardize, systematize, and automate the texting process. You've already done this for your phone calls and emails, so chances are you can build on the system you have in place. If you or your staff texts a client, make sure that text is also forwarded to an appropriate email address for storage. It should also be entered into the client's file via transcription or an uploaded screenshot. A CRM is the best way to handle this kind of storage and documentation.
Texting works best when used in an established relationship. It works particularly well during the sales and application process, once a prospect has already requested a quote or started the buying process.
The CRM we use, Insureio, lets you incorporate text messages into your client communication strategy. You can create entire campaigns that consist only of text messages, or you can mix text messages with emails, calls, and other to-do tasks. If you run an agency, you can set the system's permissions to ensure only you (or your designated representative) can modify the content of a text message. This keeps messaging consistent and trackable.

If you're using text messages to communicate with clients, tell us in the comments. Do clients appreciate it? Does it make communication more effective? We'd love to know!
The Future Is…Video Messaging
Texting is fast and easy, but it doesn't do much for building a rapport…or your personal brand. That's where video messaging comes in.
Video messaging isn't the same as using Skype or joining a Google Hangout. You're broadcasting live with those tools, while video messages are pre-recorded, delivered through an app. You can also create a video for a client, upload it to you YouTube, mark it as private, and email the link to your client. But that's clunky and time-consuming.
Video messaging makes it faster and easier to deliver an answer or offer via video, without the hassle. Think of it as video voicemail. It's an up-and-coming technology that we're going to see much more of in the next few years. It's also a great way to fulfill the consumer's desire for video without worrying about time zones, broadband availability, or data plan usage limits.
Video messaging is fast, lightweight, and easy to access. As long as you and your consumer have a smartphone, it's easy to get started.
Video Messaging Options
Even though video messaging is just getting started, these apps are already making waves:
The Future Is Not…Bots
You've probably seen many a headline about robo-advisors. But you might not have seen as many headlines about the generic customer service equivalent: bots.
Bots are automated customer service "representatives." They provide basic client communication through a chat window. They're currently all the rage, and you may have interacted with one without realizing it. Companies can set up bots to run on their websites, as well as in portals like Facebook, Slack, and more. Here's an example from a company that develops bots, called Agentbot: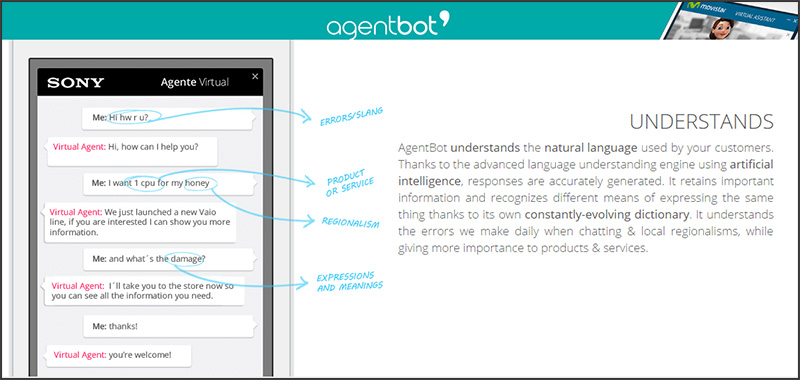 Bots can make an organization more efficient. Instead of having a customer pound their way through a phone tree, for example, a company can set up a bot to get the process started. The bot can gather simple information, like a client's name, account number, and the nature of their question. In the end, though, that information often still needs to be routed to a live person.
When it comes to something as individualized as life insurance, bots probably aren't going to cut it. In most cases, it's only going to take one or two questions until a bot has to turn the customer over to you. A bot can answer a simple question like, "When is my life insurance medical exam?" But a bot can't answer something like, "What other ways can I protect my retirement savings?" The value prospect we provide is our knowledge, and that's something a bot can't replicate.
Mastering New Methods of Client Communication
We can't choose how our clients want to interact with us—that's the hard truth. The future of client communications will be based on what best fits into their lives. Many younger consumers don't want to talk on the phone at all, which is why mobile and video solutions are going to be key. Text messaging and asynchronous video are just two ways to bridge the gap that used to be filled by office visits or phone calls.
Basic email will probably never vanish, but texts and video messages have a clear advantage. They can both get your recipient to take action sooner. It's easy to ignore or delete an email, but it's also easy to tap out a quick response to a text. As long as you keep your message tailored to the medium (short and sweet), you can answer questions faster and get responses faster. Everyone wins! That's the real reason to master these emerging communication methods.
Have you used texting or video messaging with clients? Which methods get the fastest – or best – responses when you use them?
---