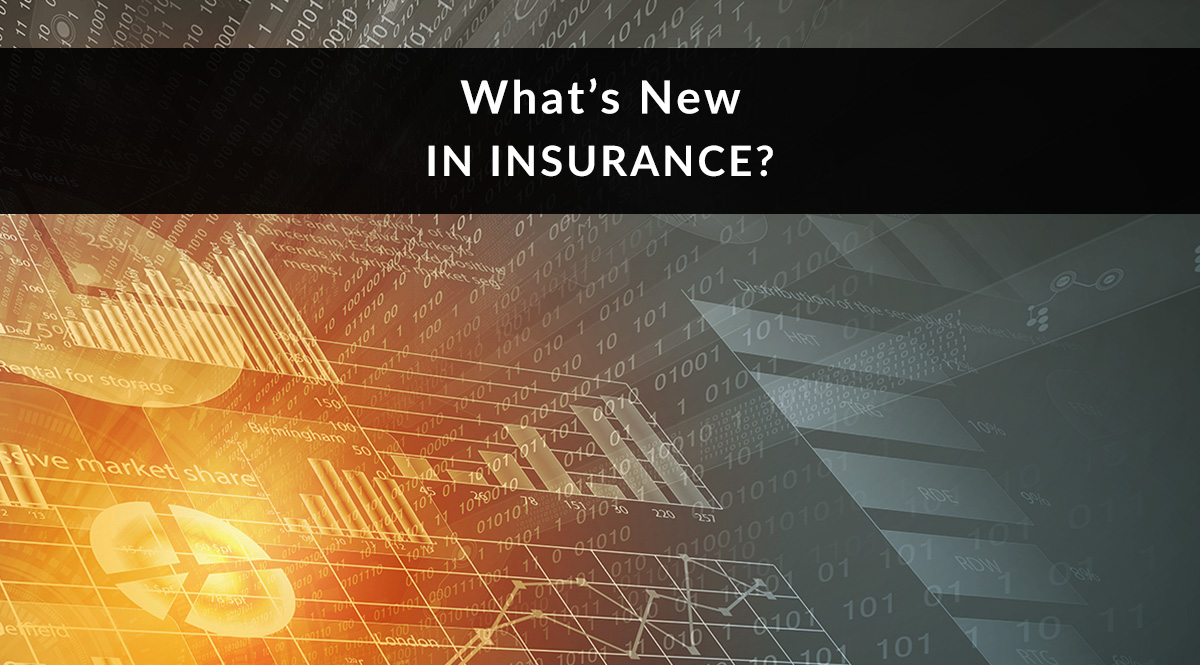 Today, we're taking a look at what's been going on in our industry. It's hard to find time to serve clients, market, prospect, network, and keep up with industry blogs, podcasts, and other publications. We're here to help.
Here's a quick round-up of interesting developments and recent headlines.
Carrier News
John Hancock
John Hancock partnered with the American Diabetes Association to create In It Together, a program aimed at celebrating and supporting healthy living with type 2 diabetes. The program's web page has real-life stories, a link to their new podcast, tips for people just diagnosed, and information about John Hancock's Vitality program. If this is your niche – or if you're looking for a new niche – this is a great resource for you.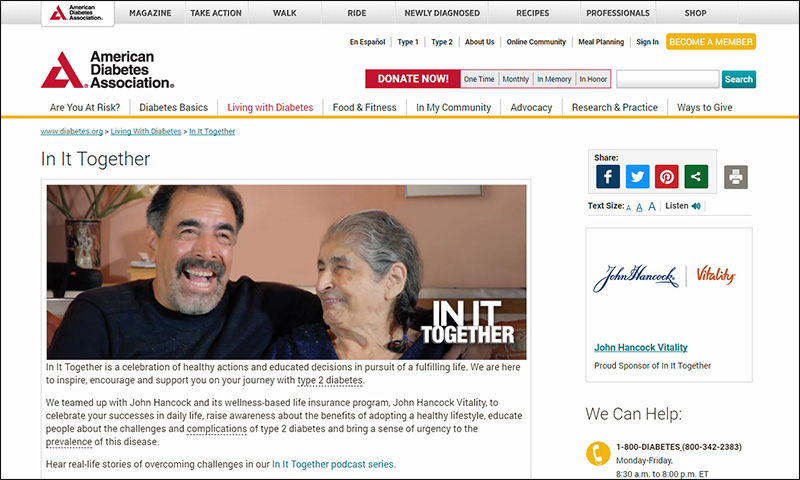 North American
North American introduced a new annuity with an optional liquidity rider. The product, VersaChoice 10, offers an optional enhanced liquidity benefit, giving consumers new ways to access their money if they need it. Yes, the rider has an annual fee, but the new liquidity options allow the consumer to access their money if they become disabled (unable to complete 2 of the 6 activities of daily living) without the need for underwriting or a medical exam. Check out their flyers and promotional materials below: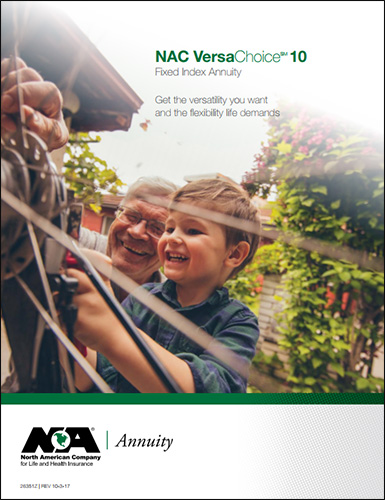 Genworth
Genworth released their annual study on long-term care. Click here to check it out. In a nutshell, the cost of all types of long-term care is increasing. More people want in-home care providers, the average cost of which has risen 6.17% since 2016. It's no surprise that caregivers make huge sacrifices in money and time. On average, they pay $10,000 of their own money during the course of their caregiving duties. About 62% of these caregivers take that money out of their retirement funds. Even worse, caregivers estimate they lose 1/3 of their income due to time off work. If you're still looking for a niche, here's a good one. This market is only going to get bigger as more Baby Boomers depend on their children for care.
Insurance Industry News
DOL Fiduciary Rule Delay
As of this writing, the Department of Labor has proposed a delay on implementing the much-discussed fiduciary rule. If approved, implementation will be put off from January 1, 2018 until July 2019. Consumer groups aren't happy about the delay, and want implementation to begin on January 1 as originally planned. Legally, it's unclear whether the DOL has the power to delay the rule to begin with. It's also unclear what the goal of the delay would be. ThinkAdvisor has a great summary of the issues regarding the proposed delay and its legality. There's also a new bill that proposes repealing the fiduciary rule entirely, introduced by Representative Ann Wagner on September 27. For the moment, all we can do is wait…and keep an eye on the headlines.
Life Insurance Coverage Stats
For the first time, more people have life insurance coverage through work than individual policies – but for how long? According to LIMRA's latest survey, approximately 108 million Americans have coverage through work, while 102 million have individually owned policies. At the same time, more employers are cutting back on life insurance benefits because they think employees don't value it. A Harris Poll conducted in March found that only 45% of Americans said their employers provided voluntary group life insurance coverage. Between diminishing employer coverage and the 55% of workers who aren't offered group plans, there's a lot of people we need to work on reaching.
Insurtech
There have been 161 insurtech deals so far this year. Of these, 82 are for US-based companies. If you want to know where insurance is heading, take a look at the companies on this list.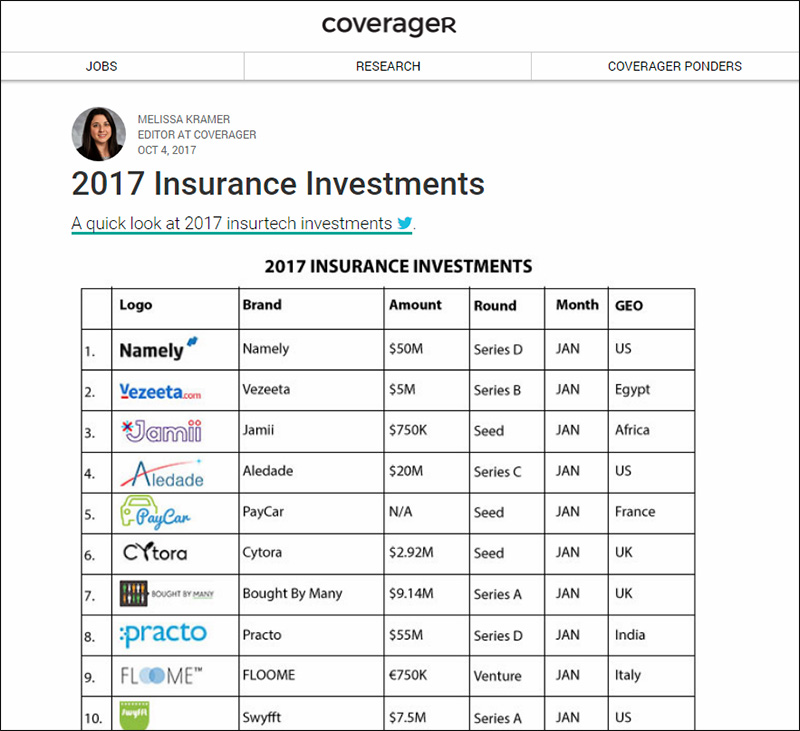 Here are a few types of the companies you'll see:
Consumer-facing sites/apps providing insurance, quotes, or similar services: Tomorrow, Urgent.ly, Ensurem, Slice, Flock, The Zebra, Clearcover & more
Consumer-facing sites/apps that provide information/ratings: Clearsurance, Kindur (not launched yet) & more
Video apps/software that could have big implications for insurance claims: Seegnature, Pie, TensorFlight & more
Big data apps/software: Groundspeed, Terrene Labs, Agrible & more
Marketing & Social Media
Facebook
Need to use Facebook for prospecting but don't want to be distracted by posts from certain people? Facebook is slowly rolling out a "snooze" feature that lets you temporarily avoid someone's posts without unfollowing them. You can stay friends with the person, but Facebook will not show you their posts for 24 hours, 7 days, or 30 days. To see if this feature has been rolled out for you, click the dropdown menu to the right of a person's name.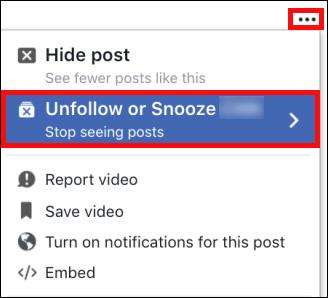 LinkedIn
Did you know you can upload videos to your page? This feature was rolled out to everyone on mobile back in August. You can now upload videos from the desktop version, too. From your news feed, click the Video button.

Twitter
Twitter is rolling out an expanded character limit – 280, doubled from 140 – to select users. If these tests go well, we'll all be able to publish longer tweets soon. The company said their data showed that when people can tweet longer messages, they tweet more often. Users' reactions have been mixed, with many fearing longer messages will dilute the power of the platform.
YouTube
YouTube has made it a lot harder to add an external link within your videos. Before a recent update, you could easily add a link to your website at the end of a video using what's called an end card. Now, you have to agree to monetize your account (i.e., join the YouTube Partner Program) and get 10,000 views on your channel. That's simply out of reach for a lot of users. However, you can still put links in your video description. If you're making new videos, it's a good idea to start telling viewers to scroll down to the description and click the link(s) there.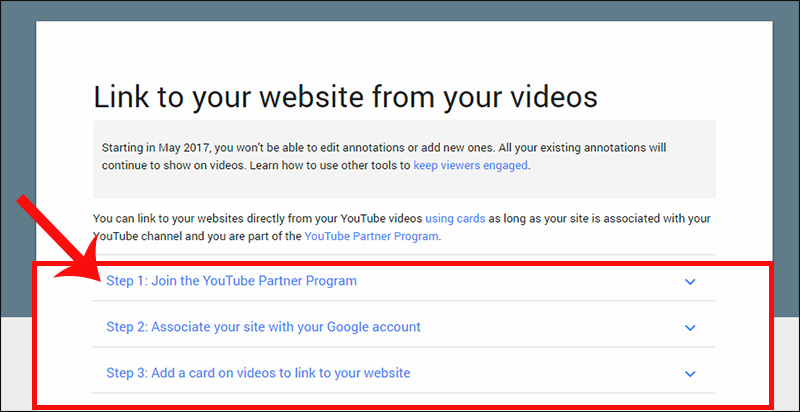 Google
There's been a lot of chatter about algorithm updates and ranking changes in late September and early October. If you've seen wonky results in your Google Analytics dashboard, you're not alone. Here's a bullet list of all the Google algorithm, search, and search console updates, wrangled by Barry Schwartz for Search Engine Roundtable.
That's our quick look at what's new in insurance.
Which news stories are you following these days? Do you want to hear more about any of the stories above? Tell us in the comments!
---