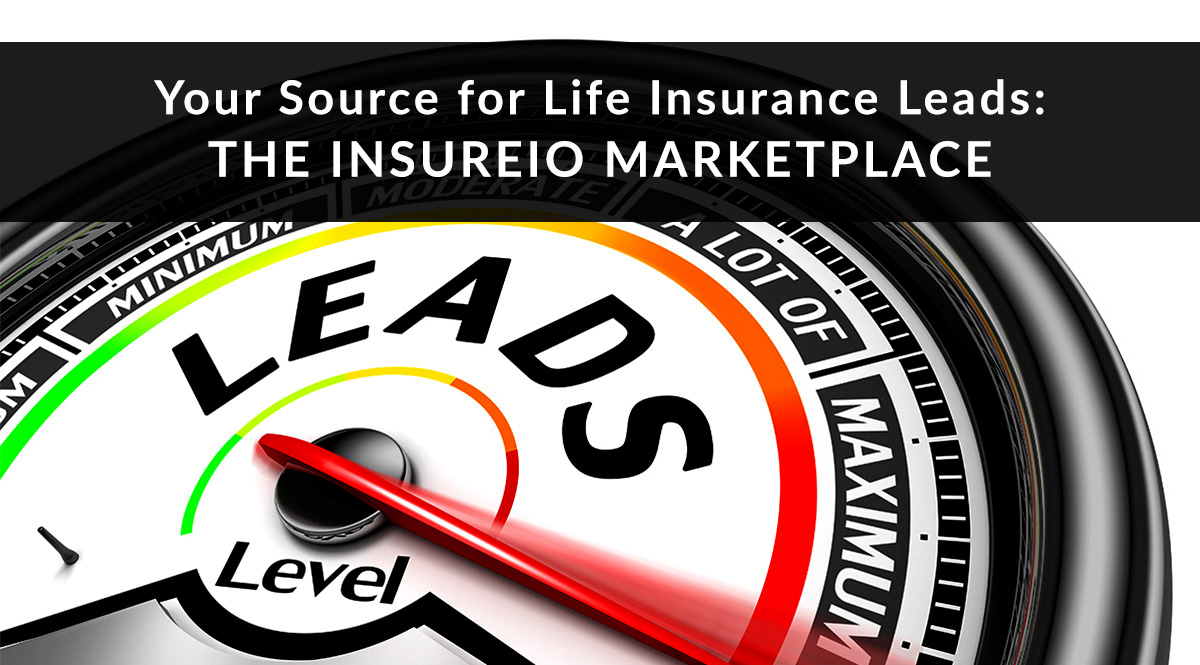 More life insurance leads – when we ask agents what they want most, this is always the answer. They need more leads, but aren't sure how to get them.
The traditional methods for getting more leads – social media marketing, SEO, content marketing, marketing additional products to your existing book of business – take a lot of time, effort, and resources. What if you need more leads now? What if you want to grow your business in the next quarter, not the next quarter of 2018?
Our partners at Insureio have the answer.
Introducing the Insureio Marketplace

As you might know, we use Insureio in our office. It's a customer relationship management (CRM) software solution designed for life insurance agents. A week ago, we introduced you to their newest subscription add-on, a life insurance marketing website called InsuranceDivision. This week, we're introducing you to another innovation that's all about life insurance leads: the Insureio Marketplace.
The marketplace is available to Insureio subscribers at the Standard level ($50/month) and above. It allows you to buy leads from multiple lead vendors within the CRM interface, all with an exclusive bulk pricing discount of $1 - $5 per lead:
PolicyLogiQ: Exclusive leads only available to Insureio users. Term & permanent leads priced from $15 - $17 per lead (minimum order of 10/week required).
Datalot: Term, permanent & final expense leads priced from $15 - $17 per lead with live transfer available (minimum order of 10/week required).
The Lead Republic: Term and permanent leads priced at $40 - a price exclusively for Insureio subscribers (no minimum order required; live transfer only).
Additional lead vendors will be added soon – there are already more in the works.
Insureio has negotiated a discount on these leads, thanks to their large community of users. When you buy life insurance leads through Insureio, you'll get lower prices than you would if you approached these lead vendors directly. The best part? Once you've purchased leads, they'll instantly appear on your Insureio dashboard, creating a closed-loop system that gives you more time to sell...and to earn.
The Lead Marketplace: How It Works
From your left-hand main menu in Insureio, visit the Marketplace section. Click the lead vendor you want to buy leads from.

Fill out the vendor's order form and click Submit. You can choose how many leads you want per day, what state you'd like leads in, and which days of the week you'd like to receive leads. In addition to basic contact info, you'll need to provide your Insureio Profile ID - this is the ID number of the brand you want those leads to be associated with.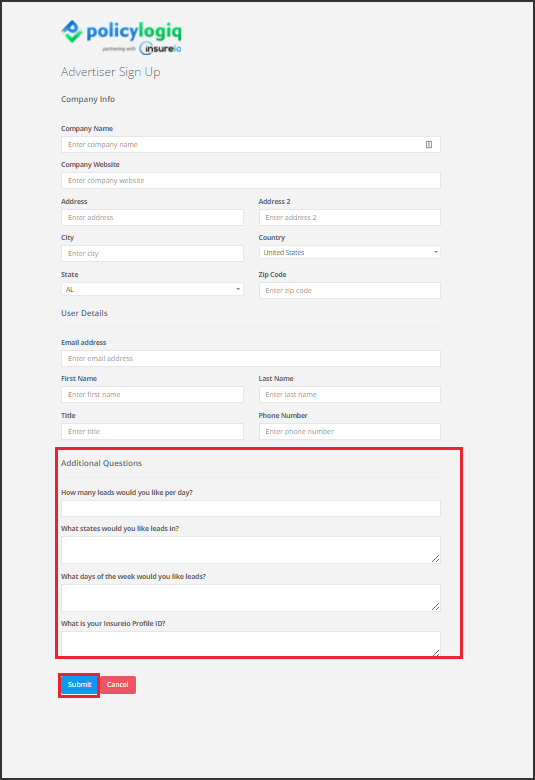 Your purchased leads will automatically appear on your Insureio dashboard, where you can set tasks that remind you to call, email, text, or follow-up as needed.

It's that easy!
Maximize Your Life Insurance Leads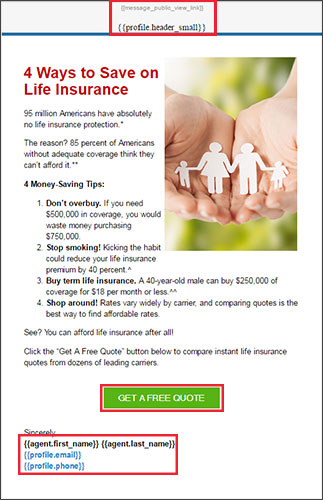 When you purchase leads through an Insureio partner, you're also getting valuable additions to your mailing list. Don't forget – these are people who want information about life insurance and other financial solutions.
If they're not ready to buy when you reach out to them, use Insureio's marketing templates to email them educational information to help them through the buying process.
The classic maxim of marketing (the "7 touches" theory) tells us we need to communicate with a prospect up to 7 times before they're knowledgeable enough and comfortable enough to make a purchase. You can use Insureio's pre-built marketing campaigns to nurture these leads, trickling information to them over time. Each email will feature your logo, name, and contact information, keeping you top of mind with that consumer as they learn more about life insurance and why it's so important.
Insureio + InsuranceDivision
When you use the lead marketplace with Insureio's marketing templates and an InsuranceDivision subscription, you're creating a closed-loop marketing system. You can educate and nurture the leads that aren't ready to make a purchase right away.
The call-to-action in each marketing email will take them to InsuranceDivision for even more information – and a quoter pre-populated with their information to make the process as easy as possible for them. Every page also features your photo, logo, and links that let prospects contact you by phone or email.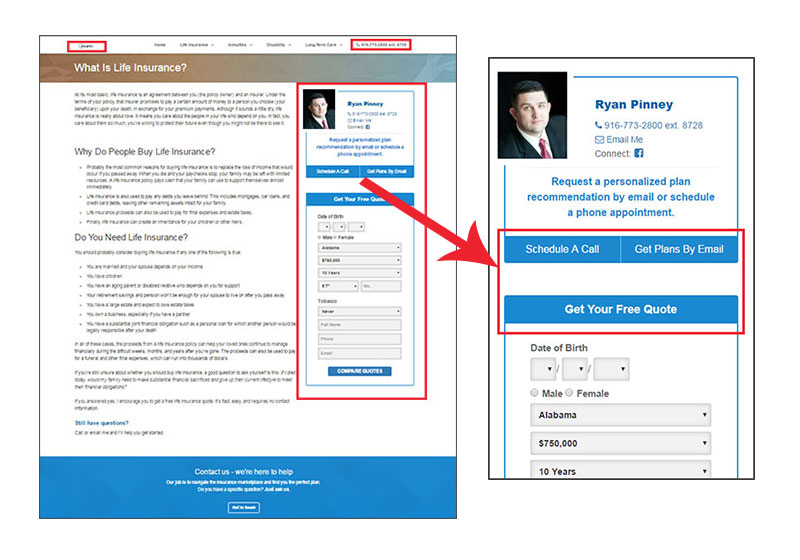 With just a few clicks, you can turn a cold lead into an educated prospect – and then close the sale.
When you have a steady stream of new leads, you can sell more…and earn more. Click here to learn more about Insureio and sign up for a free 30-day trial.
---